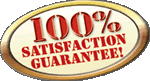 | | |
| --- | --- |
| | A+ |
For information regarding
our certified product please
call 1-877-987-7855.
Printed Samples


(Click to enlarge)
4 color brochure
Cheap 4 Color Printing
Cheap Brochure Printing
Cheap Brochures
Cheap Color Brochure Printing
Cheap Color Flyers
Cheap Color Printing
Color Brochure
Color Brochures
4 Color Brochures
Brochure Printing
Color Brochure Printing
4 Color Printing
Full Color Brochure Printing
Full Color Brochure
Brochure Printing Services
Brochure
Printing Full Color Brochures
Full Color Brochures
Discount Postcard Printing
4 Color Printing Services
Cheap Business Cards
Online Printing Services
Discount Printing
Brochure Printing Company
Color Printing Services
Online Printing
Direct Mail Printing




Printing 101
Baby Steps To Print Purchasing Know How
The Printing Crash Course - Printing School
The Difference between Writing Paper & Text Paper
Definately a very interesting question, and one that most professional printers my stumble on.

As letterheads are a symbol of the company that they represent, and present its quality and professionalism in content and form, it is very important to have the correct type of stock for the letterhead of a company or corporation.

Writing Paper are light weight papers often used for letterheads and stationery and tend to be of a higher quality often containing cotton fibers

Text Paper usually is a lighter weight paper for use as text pages within books and reports

Generally one would use a Writing Paper letterhead for corporate use, where as a letterhead printed on Text Paper is generally used for form letters, internal mail, mass mailing and other such purposes.