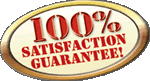 | | |
| --- | --- |
| | A+ |
For information regarding
our certified product please
call 1-877-987-7855.
Printed Samples


(Click to enlarge)
4 color brochure
Cheap 4 Color Printing
Cheap Brochure Printing
Cheap Brochures
Cheap Color Brochure Printing
Cheap Color Flyers
Cheap Color Printing
Color Brochure
Color Brochures
4 Color Brochures
Brochure Printing
Color Brochure Printing
4 Color Printing
Full Color Brochure Printing
Full Color Brochure
Brochure Printing Services
Brochure
Printing Full Color Brochures
Full Color Brochures
Discount Postcard Printing
4 Color Printing Services
Cheap Business Cards
Online Printing Services
Discount Printing
Brochure Printing Company
Color Printing Services
Online Printing
Direct Mail Printing




Printing 101
Baby Steps To Print Purchasing Know How
The Printing Crash Course - Printing School
Proofreader's Marks
Standard symbols and abbreviations used to mark up manuscripts and proofs. Also called correction marks.


Symbol
Meaning
Example
delete
close up
delete and close up
caret
insert a space
space evenly
let stand
transpose
used to separate two or more
marks and often as a concluding
stroke at the end of an insertion
set farther to the left
set farther to the right
set as ligature (such as æ)
align horizontally
align vertically
broken character
indent or insert em quad space
begin a new paragraph
spell out
set in CAPITALS
set in SMALL CAPITALS
set in lowercase
set in italic
set in roman
set in boldface
hyphen
multi-colored
en dash
1965–72
em (or long) dash
Now—at last!—we know.
superscript or superior
subscript or inferior
centered
comma
apostrophe
period
semicolon
colon
quotation marks
parentheses
brackets
query to author: has this been
set as intended?