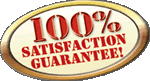 | | |
| --- | --- |
| | A+ |
For information regarding
our certified product please
call 1-877-987-7855.
Printed Samples


(Click to enlarge)
4 color brochure
Cheap 4 Color Printing
Cheap Brochure Printing
Cheap Brochures
Cheap Color Brochure Printing
Cheap Color Flyers
Cheap Color Printing
Color Brochure
Color Brochures
4 Color Brochures
Brochure Printing
Color Brochure Printing
4 Color Printing
Full Color Brochure Printing
Full Color Brochure
Brochure Printing Services
Brochure
Printing Full Color Brochures
Full Color Brochures
Discount Postcard Printing
4 Color Printing Services
Cheap Business Cards
Online Printing Services
Discount Printing
Brochure Printing Company
Color Printing Services
Online Printing
Direct Mail Printing



What are the measurements for the most common business envelopes?
Commercial business envelopes sizes are often referenced by a number such as #9 or #10. The chart below includes all of the most common types used by printers today.

| | |
| --- | --- |
| Size | Width x Length |
| #6 1/4 | 3 1/2" x 6" |
| #6 3/4 | 3 5/8 x 6 1/2" |
| #7 | 3 3/4" x 6 3/4" |
| #7 3/4 | 3 7/8" x 7 1/2" |
| #8 5/8 | 3 5/8" x 8 5/8" |
| #9 | 3 7/8" x 8 7/8" |
| #10 | 4 1/8" x 9 1/2" |
| #11 | 4 1/2" x 10 3/8" |
| #12 | 4 3/4" x 11" |
| #14 | 5" x 11 1/2" |
Back