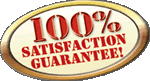 | | |
| --- | --- |
| | A+ |
For information regarding
our certified product please
call 1-877-987-7855.
Printed Samples


(Click to enlarge)
4 color brochure
Cheap 4 Color Printing
Cheap Brochure Printing
Cheap Brochures
Cheap Color Brochure Printing
Cheap Color Flyers
Cheap Color Printing
Color Brochure
Color Brochures
4 Color Brochures
Brochure Printing
Color Brochure Printing
4 Color Printing
Full Color Brochure Printing
Full Color Brochure
Brochure Printing Services
Brochure
Printing Full Color Brochures
Full Color Brochures
Discount Postcard Printing
4 Color Printing Services
Cheap Business Cards
Online Printing Services
Discount Printing
Brochure Printing Company
Color Printing Services
Online Printing
Direct Mail Printing



What is the most effective way to design a brochure?
1. Define the purpose of the brochure: Is it for attention or simplicity? Do you want to grab the reader's attention or do you want them to easily understand a message.
2. Simplify your message: Break down any long articles, simplify text by adding tables and charts.
3. Use selective emphasis: Reserve emphasis for the most important parts of your message. Add visual contrast by using larger typeface or graphics.
4. Keep the design simple: Use a few colors and fonts. Don't overdo it.
5. Use a single illustration on the cover.
6. Make your brochure worth keeping: Encourage the consumer to keep it handy.
Back